The International Order of the Rainbow for Girls
________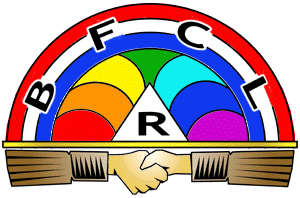 The International Order of the Rainbow for Girls is a youth service organization for girls ages 11-20, founded in 1922. Through fun events girls develop friendships, build their self-esteem and confidence, and learn the skills that will allow them to take on whatever they choose in the future. Girls choose their own projects and charities to support, plan events, and run their Assembly. Juneau's Assembly, founded in 1932, has worked with and fundraised for the AWARE Shelter, Gastineau Humane Society, Boys and Girls Club, Pioneer Home, Southeast Alaska Food Bank, Glory Hole and more locally, statewide and internationally. Our Juneau Rainbow family has gone on to become elected officials, studied abroad, run government projects, and more. Get in touch to see where Rainbow can take you or the young lady in your life!
For more infomation, visit www.akiorg.org
DeMolay is a youth-led, adult-advised organization in which young men learn to plan, organize, and facilitate their own programs. DeMolays take part in a wide-range of activities, from athletic competitions, to public speaking tournaments, to community service events. All activities are guided by the interests of the local chapter. If you can dream it, you can do it in DeMolay.
DeMolay provides endless fun and friendships that last a lifetime, even with such a serious mission. When a young man joins DeMolay, he instantly gains over four million brothers across the globe. No youth organization provides such life-changing experiences like DeMolay.
But words are insufficient to describe DeMolay; it must be experienced. Give it a chance and we know you will discover what we already know; DeMolay is the greatest youth organization in the world.
Visit the Washington DeMolay website